SEA JET
Go Cross Sound in half the time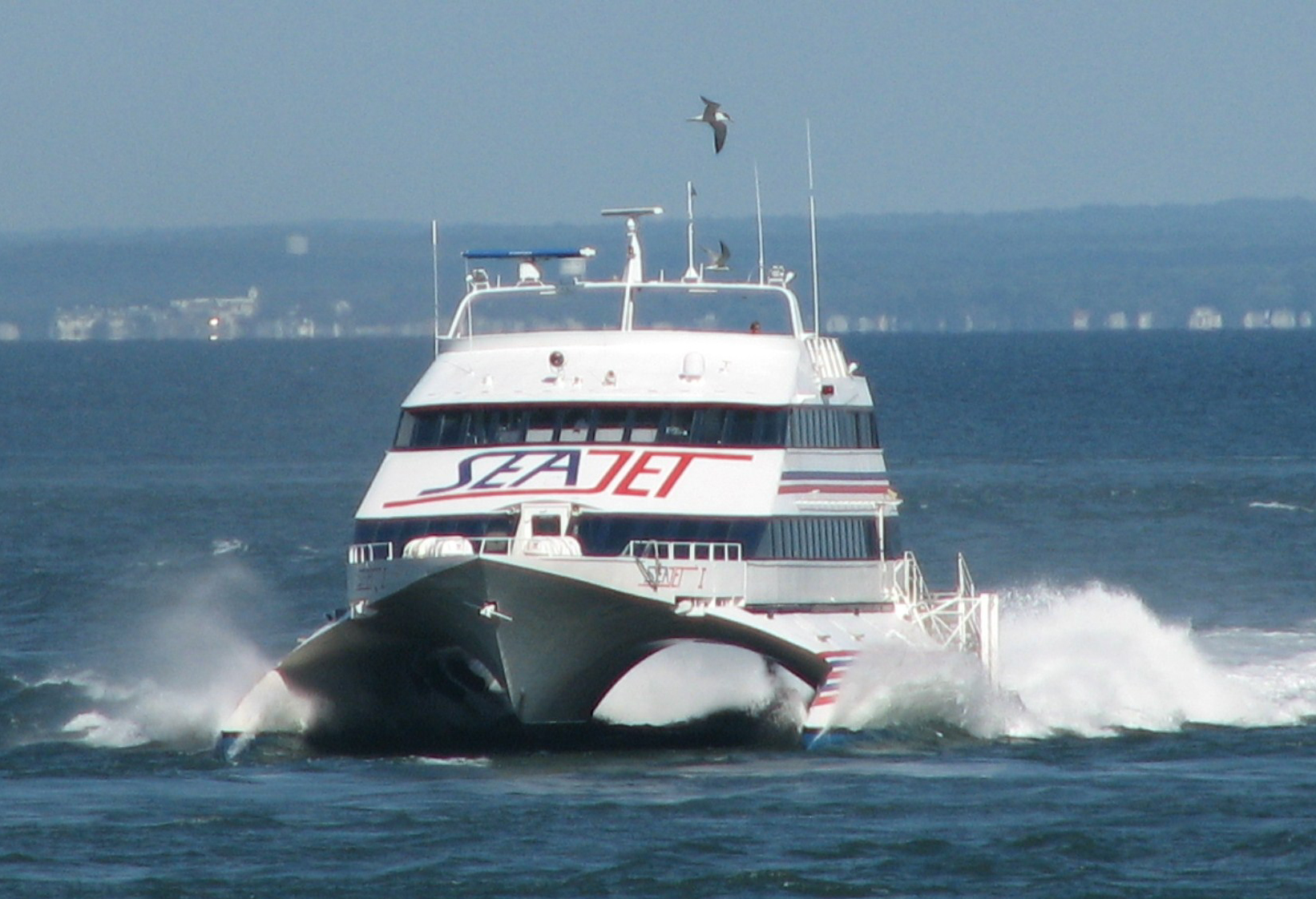 The SEA JET is our high-speed passenger-only service, crossing between New London, CT and Orient Point, NY in just 40 minutes. Comfortable seating, a state-of-the-art ride control system, and Cross Sound Deli amenities make it as comfortable a ferry ride as you'll find anywhere!


Begining May 22, 2018
No Service 12/25
Depart New London
Depart Orient Point
Monday - Sunday
7:15 AM
9:15 AM
5:15 PM
7:15 PM
8:15 AM
10:15 AM
6:15 PM
8:15 PM
Special Group Rates
Special group rates available. Contact Cross Sound Ferry at (860) 443-5281 for information.